The Burgers of Manila – the Best and the Worst Burgers in the Metro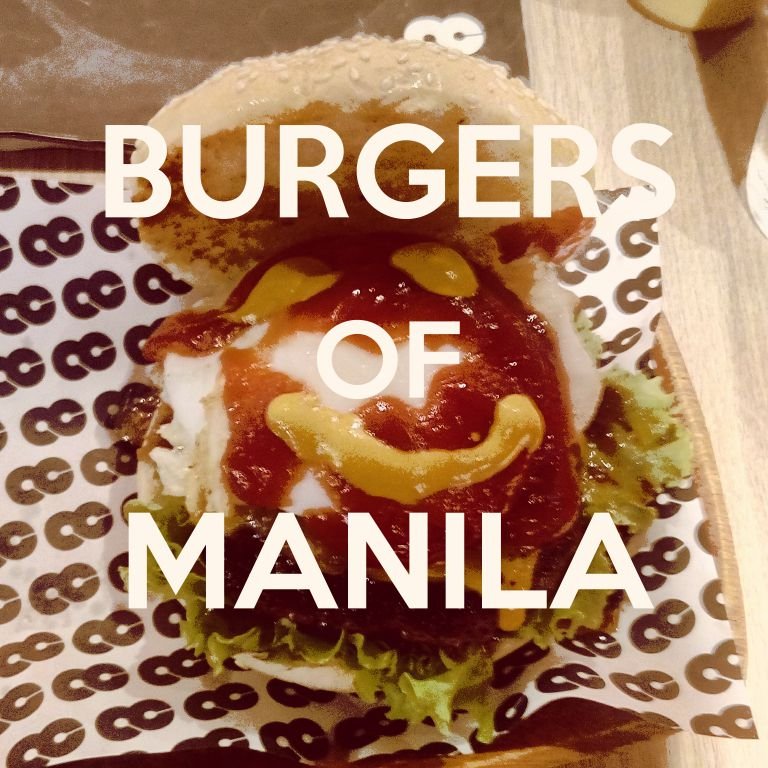 I can still remember the now defunct first Sango Yakiniku rice burger I had at Shangri-la Plaza. It's quite ironic that my enthusiasm for burgers has been ignited by one that had rice for buns. It's a shame I lost my photos of it. You can see samples of it here. Nevertheless, since then I have enjoyed burgers as much as the next dude. Hence, I shall tour you a bit on the best burgers in town and throw in a bad one to counter all the deliciousness. Let's start with the oldies.
Teddy's "Original" Burger (Teddy's Bigger Burgers)
Medium well patty, special sauce, lettuce, tomatoes, onions, and pickles – 248 PHP
This is a classic burger for classic times – perfect for any occasion or for times without anything to celebrate about.
Cubano Sandwich (Dean and DeLuca)
Roast pork, slow smoked ham, Emmental cheese, cornichons, jalapeno and Dijon mustard available in Cuban Sourdough Roll or in Sourdough House Bread – 650 PHP
A bit pricey, but definitely satisfying. Drown a good soup of the day first, and have this as a main course, and that's a full meal altogether.
Hangover 2.0 (8-Cuts)
Onion-griddled quarter-pounder Big Game Blend patty of hanger and brisket with yellow cheddar, crisp prosciutto, fried egg, arugula, sweetly spiced BBQ sauce and house aioli all on a Sesame Seed Bun – 285 PHP
Based on its name, I have this when I'm feeling sinful or perhaps just looking for something sweet and salty at the same time.
Chicken Chop Sandwich (Chatime) – 95 PHP
I know this isn't a burger, and I forgot the ingredients, but if you're looking for a quick "healthy" fix, this is the one. It's tasty and light, perfect for people on the go.
Meat on Meat Classic Cheeseburger (Green Pastures)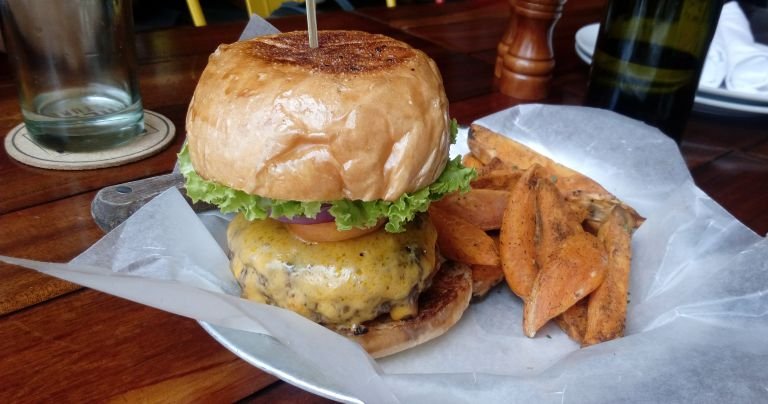 Grilled grass-fed beef blend stuffed with 48 hour short rib, homemade cheddar cheese, lettuce, pickles, onions, and tomatoes. – 650 PHP
This is what you get when you want to be healthy, but you also want to stuff your mouth with fat patties. Pricey: yes. Satisfying: kind of.
Big Brother's Meal (Brother's Burger) – 270 PHP
I forgot the ingredients because I was too busy savoring the fried onion rings and stuffing my belly with this goodness.
Joey's Special Combo (Joey's Burgers and Sausages)
Crispy fries, bacon, egg, burger patty, onions, lettuce, tomatoes, creamy cheese sauce, special sauce, toasted bun. – 135 PHP
This is my go-to burger. Perfect for that sudden burger craving in the middle of the night. I'll walk five blocks just to visit the nearest branch in the city, put on plastic gloves, prepare the mustard and mayonnaise, take a couple of sips of the very unhealthy coke float, and dive in this cheesy goodness.
¼ Pound AK47 Burger (Sergeant ZEG Burger)
Spam cheeseburger with garlic mayo dressing, lettuce, onion, cucumber, and tomato – 110 PHP
This is black sheep of the bunch. When you heat the meat up instead of cooking it, I'm sorry, but that's a deal breaker for me. No amount of spam can save this one. Order a rice meal instead.
There you go. Hope you enjoyed, got famished, or just learned something from all that. I'll try to collate different reviews for various foods – noodles, pizza, etc. However, I think burgers are the foundation of any starving human person out there with sudden cravings that need quite a pacification. Stay tuned for more food reviews! Cheers!